BACKBEAT
RHYTHM & ROOTS
By Chris Bourke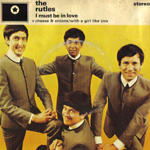 Thanks to the naēve folk-art cover designs by Nicola Heindl, albums on the Putumayo label are easily recognisable. They are also easy for purists of world music to knock: here is third-world music for consumption in the first, marketed in user-friendly doses. The PC-police are rightly suss of a label that conceives concept compilations such as the Music from the Coffee Lands series – themed albums of music from Brazil, Central America and Africa – then does a deal with Starbucks to sell them. But the ideologically pure conveniently ignore the royalties that go back to the writers, benefiting their communities, or the percentage that goes towards aid work. Paul Simon was similarly abused for going to Graceland by way of Soweto (breaking the cultural boycott with South Africa), even though that gesture may have done more to open the ears of the West (and their wallets) to the music of other cultures, and help hasten the demise of apartheid.
The people at Putumayo aren't ethnomusicologists, taking fright at the sight of electricity, like the intolerant egoist Alan Lomax. Their music is far from pure – most of it is a fusion between a culture's traditional music and western pop – but it's a long way removed from the homogenised pap of a Eurovision song contest. Viewed as a last-ditch stand against cultural imperialism, and judged by the usual demanding artistic criteria – Has it got a beat? Can you dance to it? – the label can spring up some surprising gems. An example is 'Beyond the Ocean' by Tasha, a silky urban R&B band from … South Korea. It's the highlight on Global Soul, Putumayo's compilation of R&B from everywhere but Memphis, Detroit or Philly. The only known name featured is One Giant Leap (with cameos from Speech and Neneh Cherry) with 'Braided Hair', and it's an also-ran among offerings from Brazil (Fernando Abreu), Italy (Traccia), Cameroon (Kaēssa) and France (Doc Gynéco). The latter raps over a Marvin Gaye feel, but mostly these groups sound like Prince before he claimed to be a slave. For hooks, great grooves and seductive harmonies, it pays dividends to go offshore.
World Playground (Putumayo) is aimed at children too adventurous for the Wiggles (or their parents, being driven spare by them). As you'd expect, it's bouncy and catchy, with accessible tracks such as Buckwheat Zydeco's 'Mardi Gras Mambo', Manu Chao's 'Bongo Bong' mentioned a couple of columns back, and Senegalese super-group Touré Kunda's 'Fatou Yo'. Eric Bibb could be straight off a Ry Cooder album with 'Just Keep Goin' On', but a barbed highlight needing no apology is Aboriginal singer Trevor Adamson's 'Waltzing Matilda', in the Pitjantajatjara language.
T-Model Ford has been shot, stabbed and poisoned. Scars around his ankles bear witness to his time on a chain gang. "He learned the hard way," says Memphis sage Jim Dickinson, with uncharacteristic understatement. Dickinson, whose second solo album Free Beer Tomorrow was recently released 30 years after his first, produced Ford's Bad Man (Fat Possum), wanting to capture the sound of a sweaty gin joint down the end of a dirt road. All the rhythmic idiosyncrasies and spontaneous asides are here, from the first drum roll ("I'm a tail-dragger … from Greeeeenville, Miss-iss-ippi" is Ford's growled greeting. "I'm de boss of de blues") to the last drawn-out 13½ bar verse. Ford is no delta blues relic, he just is. He's lived it: his violent father later stole one of his five wives, sired 26 children (approx) and spent two years in chains for stabbing a man to death in a brawl. But how does he play it? With primeval simplicity, hitting a hypnotic rhythm in the style of the North Mississippi hill country blues. He wails, snarls and roars, while doing the endless boogie; he pays tributes to his mentors Wolf, Muddy and Hooker, while never losing sight of his good, bad self.
Alison Krauss is almost too good to be true, a bluegrass fiddle virtuoso with an angelic voice. But a taste for spoonfuls of sugar is required as the technical prowess of Krauss and her long-time Union Station band obscures any grit or passion (as is often the way with contemporary bluegrass virtuosos). Krauss was already a star before the O Brother Where Art Thou soundtrack catapulted her into celebrity – and bluegrass back into the mainstream – as testified by the reissue of her 1995 hits and rarities album Now That I've Found You (Rounder). The title song was a UK #1 in the late '60s by R&B group the Foundations, but here it's given a typically exquisite, spirited though sweat-free treatment. Krauss's pure soprano and her acoustic band (dobro, banjo, double bass) are flawless, almost too tasteful, like the songs themselves. Standouts include 'I Don't Believe You've Met My Baby' (given a more earthy treatment by Dolly recently), and a cloying take on 'I Will' from the Beatles' White Album. For some reason Krauss and her moustachioed, blow-waved cohorts decided against 'Why Don't We Do it in the Road?'
Neil Innes comes from a distant era of English gentlemen, but he's best known as his prefab-four alter ego, Ron Nasty. Innes was the musical mastermind behind the Rutles, a parody documentary more accurate that the Beatles Anthology which followed. The lovingly compiled three-volume Recollections (www.enygmag.com) shows this eclectic eccentric to be a master of pastiche, no matter what the genre. You hum it, he'll slay it: Euro-pap? Try 'Mr Eurovision'. Rockabilly? Cue 'Keep on Rockin'. Clash agit-prop? Call "Concrete Jungle Boy'. Music-hall corn? 'Mother' ("You're more than the old man's little woman"). He tours this month with Jordan Luck.
Every other month a Willie Nelson album arrives, usually chockablock with rentacelebs like Sheryl Crow. Crazy: the Demo Sessions (Sugar Hill) shows Willie naked, in one-take demos recorded in the early 1960s, alone or with a simple band. His lyrics are like haiku; his melodic gifts are already fully formed. 'The Local Memory' later turned up on Shotgun Willie, the first of his brilliant, pre-Stardust trilogy of the mid-1970s (the album opens with the unforgettable line, "Shotgun Willie sittin' round in his underwear"). Three others he revived as recently as 1998's Teatro. Now too busy – or too jaded – to write songs, at this time he could sell 'Night Life' for $150, and ask only $500 for 'Hello Walls'. He needed the money. With songs such as these and 'Crazy' (this features the version Patsy Cline heard), he probably thought his song writing chops would last forever.