BACKBEAT
RHYTHM & ROOTS
BY CHRIS BOURKE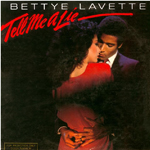 <![if !supportEmptyParas]> <![endif]>
The 1980s weren't all big hair and bad drum sounds. In the States there was a solid underground movement in roots music that occasionally surfaced and mingled in record stores alongside the Van Halen and Bon Jovi albums. Musicians such as T-Bone Burnett, the Replacements, Marshall Crenshaw, the Blasters, Alex Chilton, the Bo-Deans, and the Long Ryders were part of a "roots rock" sound that wasn't quite country – which had its own alternative flag-bearers – but was too earthy for mainstream rock.
"Lost in the 80s" could have been the epitaphs of two bit-players in this genre. David Baerwald was singer and songwriter of the El Lay duo David + David (big hit: 'Welcome to the Boomtown'). Baerwald was a critic's idea of a rock musician, like a West Coast Yo La Tengo: he'd been a critic and producer so his songs were literate, melodic, with crafted arrangements, a sense of history but also a passionate delivery. He made two solo albums in the early 1990s (Bedtime Stories and Triage) but since then he's only been known as a footnote, for his work on Sheryl Crow's breakthrough Tuesday Night Music Club and for writing 'Come What May' for Moulin Rouge.
A move to Austin, Texas has been good for his music: after nine years' silence comes Here Comes the New Folk Underground (Lost Highway), and the title is like a mission statement. It's smart and soulful – both attributes of Boomtown – without that album's pretensions. His songs are almost like short stories, and he has the lived-in voice to put them across. The varied settings keep the interest up: sparse alt.country ('Why'), the 'Boomtown'-ish 'Nothing's Gonna Bring Me Down', the gently danceable groove of 'Bozo Weirdo Wacko Creep', and especially the Tom Waits-ish ballad 'Love #29'. He knows how to write pop choruses and hooks, and craft arrangements that are evocative (of Highway 61 Revisited, Amazing Rhythm Aces, even Dexy's Midnight Runners) and timeless.
It's a rare month that the mailbox brings two almost-perfect mature rock albums. Warren Zanes was a key member – with his older brother Dan – of the young Boston roots-rock band the Del Fuegos, who burnt out in the late '80s through sibling rivalry, major-label aspirations and general excess. Warren escaped into academia; he now has a doctorate in media studies (and a forthcoming book on Dusty in Memphis). Somehow he found time to write and produce his first solo album, Memory Girls (Dualtone), which is more consistent – and more creative – than any of the Del Fuegos' efforts. This is singer-songwriter pop that reaches outside the bedroom; it's chock-full of hooks that could only come from a student of Brian Wilson, Paul McCartney and Elvis Costello. Thanks to the acoustic instruments and garage-pop guitar, the production is deceptively lo-fi: actually the arrangements are rich but the amount of space gives it a feeling of relaxed craft. Zanes has a great pop ear, understands simplicity, the benefit of a soaring chorus ('Sidewalk Sale', 'Scrapbook') and sitting on a groove ('Main Street'). 'Hey Girl' is a sublime Stax ballad (a theremin stops it from being a pastiche), while the woodwinds and slinky piano of 'First On the Moon' recalls the chamber-pop of Costello's Imperial Bedroom. Zanes has an endearing boy-next-door personality, humble but observant. But there's nothing ordinary about this exceptional album.
Bettye Lavette was a soul second-stringer from the 1960s who got a second chance recording Tell Me a Lie for Motown in 1981. It was a Southern soul gem with a minor hit in 'Right in the Middle (of Falling in Love)' but sadly either too late for its era, or two soon to be retro.
<![if !supportEmptyParas]> <![endif]>
The titles tell the stories, but Millie Jackson said it with more variety on the cheatin' classic Caught Up.