BACKBEAT
RHYTHM & ROOTS
By CHRIS BOURKE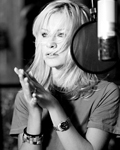 <![if !supportEmptyParas]> <![endif]>
CHILDHOOD wasn't any fun for Shelby Lynne, it was the definition of Southern gothic: in her teens she witnessed her alcoholic father shoot her mother, then himself. Then she became involved with the music business, and over the past 15 years she's been has battered, abused and misused. Although her debut in the late 1980s featured a duet with George Jones, and was produced by Billy Sherrill, a decade of competent but not startling Nashville albums later she was still unknown enough to win the best new artist Grammy for I Am Shelby Lynne. By then she'd been through several labels, had left Nashville and found her voice with producer Bill Bottrell. It wasn't countrypolitan or western swing but intimate Southern pop, as if Dusty in Memphis had been reworked in Muscle Shoals by an acolyte with an Alabaman accent. It received rave reviews in Britain long before it was even released in the States and that Grammy rewarded her years of graft.
Then came the follow-up, and if ever there was a dog that didn't hunt, Love Shelby was it. For some bizarre reason only A&R men with diplomas in marketing would understand – greed – she was produced by Glen Ballard. He had shifted big units with pop shrieker Alanis Morrisette, but in one fell swoop killed Lynne's belated momentum, draining her music of any country or soul, overwhelming her with a slick rock sound and his own mediocre songs. I dusted it off a couple of months back to check if the world's critics were wrong, but no: it was worse than I remembered. Just when she had found her voice, Mercury strangled it.
Identity Crisis is the first step in Lynne's recovery programme, and her first on yet another label, Capitol. (Did she jump or was she pushed? I hope there was a payout.) Compared to the clatter of Love Shelby, and with every song by Lynne, it's like a confessional set of demos, even more pared back than the exquisite I Am Shelby Lynne. Identity Crisis is appropriately named, because it's an odd but charming mix. 'Telephone' – the first and probably only single – has the sassy groove of the breakthrough album, while 'If I Were Smart' could almost come from Plastic Ono Band (Love Shelby included a cover of Lennon's 'Mother'). '10 Rocks' and 'Buttons and Beaus' hint at her love of western swing, while the lush 'Lonesome' pays tribute to Patsy Cline, and 'Baby' the pure pop of the 1950s. But retro isn't on Lynne's dance card, the snappy 'Gotta Be Better' and 'Evil Man' suggest Chrissie Hynde, while the spare, slow 'I Will Stay' oozes a sexuality that Patti Page missed out on. 'One With the Sun' is Lynne's statement of renewal; its inspiration came from a long heart-to-heart phone-call with Willie Nelson. She couldn't have found a wiser mentor for dealing with the pitfalls of the music business: on the minimalistic Identity Crisis she once again declares "I am Shelby Lynne."
Joe Henry was in a good position after 2000's Scar. It was typically bleak but its bent orchestrations gave it an extra appeal than his earlier bedsit albums, and his production of last year's Solomon Burke comeback Don't Give Up On Me gave him a prominence he'd never enjoyed. Tiny Voices (Anti) suggests he never wanted to be popular, just the chance to make albums he was happy with. That's fine, but art for art's sake is a philosophy of the well-fed and as Madonna's brother-in-law he's in a better position than most. Tiny Voices is full of beautiful, tiny sounds – a guitar lick there, a quirky brass section, lonely piano or bass clarinet there – but is so unrelentingly lugubrious and introspective, it's like floating through murky water on Valium. Like the Six Volts on smack, it's something Vic Chestnutt would enjoy on a bad day. "The world is big, and I've been influenced by all of it," says Henry. "Edith Piaf and leadbelly, Malcolm X and Dick Van Dyke. I think I hear them all in here." Smells like Art to me.
Dean Chandler has chutzpah. The feelgood factor of his story is so high, it's even been told on Holmes. Formerly with pop band Before Friday, he schmoozed his way backstage after Emmylou Harris's concert in Wellington, then talked her drummer Brady Blade into producing his solo debut, Emmylou to sing backup on one track, Norah Jones on another and Dylan multi-instrumentalist Larry Campbell on a few more. Now Dean Chandler arrives from Universal, and it stacks up as a fine singer-songwriter album that doesn't over-reach itself or – with few songs over four minutes – outstay its welcome. It's not the cameos that keep you listening, it's the song craftsmanship. An earnest Neil Finnitis is present, and the standouts 'Allow Me to Be So Cold' and 'Don't Let Go' show the atmospheric influence of Spyboy and Daniel Lanois. Most fun is the jaunty 'Otherside', which has the 1970s white gospel feel of Delaney and Bonnie.
Finley Quaye is in exuberant form on much of Much More Than Much Love (Sony). The album finds him in easy Wallflowers-like groove on 'Beautiful Nature', getting moody with Beth Orton and William Orbit on 'Dice' and all classical on 'Waiting For You'. The drum loops on 'Now and Forever' render its reggae synthetic, and it's not helped by the mush-mouthed lyrics ("Talkin' about a revolution – all around the world"). There is variety on the album but little inspiration; the really moving track is 'Lovers Return', written aeons ago by country pioneer AP Carter. It's like a hymn, performed in the English country-soul style of Nick Lowe, with heart and integrity.
On her debut album Vital Energy (Mother Tongues) rapper Question thanks her attorney, stylist, and face-painter – but no musicians. Her main cohort, with whom she wrote and produced the album, is Akim "Da Music Man" Ojo. But it begs the question: who needs Question? Her rapping shows the genre is becoming as hidebound as classic Stax; stripped of her vocals, this would make a good dub album. She vacillates between urban soul and hip hop, but it doesn't fuse as well as the recent McKay album, as she has little idea of melody (and the Bronx accent is hard work). By the end of the album, the answer comes through: instrumentals are her strength: 'No Love' is indeed trippy as promised, and later gets a blaxploitation reprise, while '?' features war-film sound effects and heavy breathing. The tone isn't Jane Berkin erotic, but frightened. Question needs clarification.
The Warratahs' Collection is an update on Pagan's "best of" from nine years ago, and shows where the band has gone since the departure of co-leader and co-writer Wayne Mason. The six post-Mason tracks exhibit Barry Saunders' fascination with the New Zealand landscape, appropriate for a band whose vehicle can travel the backroads blindfolded. 'Westland Moon' has a deeply rooted sense of place thanks to Alan Norman's accordion, and it's his Professor Longhair piano that makes 'Holy Morning' more a feeling than a song. 'Cape Turnagain' is where Saunders' panoramic visions bear fruit, paying tribute to Wairarapa's west coast in collaboration with Sam Hunt. Including the Interislander ad is cheesy but it's probably in demand at concerts.
<![if !supportEmptyParas]> <![endif]>
<![if !supportEmptyParas]> <![endif]>
- ends -
<![if !supportEmptyParas]> <![endif]>
<![if !supportEmptyParas]> <![endif]>
<![if !supportEmptyParas]> <![endif]>
<![if !supportEmptyParas]> <![endif]>
<![if !supportEmptyParas]> <![endif]>
<![if !supportEmptyParas]> <![endif]>