BACKBEAT
RHYTHM & ROOTS
by CHRIS BOURKE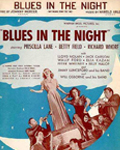 <![if !supportEmptyParas]> <![endif]>
Sex or salvation: these have been the options facing Al Green since his heyday as the sensuous soulman of the 1970s. For those allergic to religion, he has been lost to the Lord. For those addicted to his voice, Green has never lost his way. His pop has always been infused with the fervour of gospel, and vice versa. In concert – or in his own pulpit – his crazed intensity turns an audience into a congregation that speaks in tongues. On album, his gospel releases can be as sexy as 'Let's Stay Together': he's just wooing a different muse. Occasional singles such as the Arthur Baker-produced 'The Message is Love' in 1989 or TV cameo appearances show how infectious he remains. So the word "comeback" isn't warranted with I Can't Stop, his first Blue Note release. This time, instead of using well-meaning ring-in producers, he is back in the humble Royal Studios of Memphis where his career took off with 'Tired of Being Alone'. Willie Mitchell is back at the desk, the Hodges brothers are back in the band, and Al's own RCA ribbon microphone has been dusted off to recapture his warm, gritty Hi sound. Although he's never been afraid of experimenting, there ain't nothing like the real thing: I Can't Stop is Green's most satisfying album since his last effort with Mitchell, the all-gospel He is the Light from 1985. The title track kicks in as if he never left the building, someone just pressed Pause. The album flows in his time-honoured style, shifting seamlessly from groove to groove: delicate to raunchy, seductive to exaltative. Teenie Hodges teases with his astute jazz chords and niggly riffs, the Royal Horns are brassier, less restrained, and Al himself is the master of dynamics. 'Play to Win' swings like Basie, 'Rainin' in My Heart' is a slow massage, and 'My Problem is You' an early climax. The album is well named; it ends with a party.
An atom of grit creates the pearl in an oyster, and Joan Baez has added some much-needed grit on Dark Chords on a Big Guitar (Koch) to create a gem. If it's six years since her last album, I hadn't noticed; the reality is that in her heyday, John F Kennedy was president and the Beatles were still playing Hamburg. The perception with Baez is earnest, pure, lecturing: ie, no fun. But without her support, Dylan might now be a folkie footnote. She was smart enough to champion him in the days of the Cuban missile crisis, and is smart enough now to take a leaf out of Emmylou Harris's book. Baez has roughened up her polished image with a lo-fi, atmospheric production and a songbook of new tunes by cutting-edge writers. Greg Brown's 'Sleeper' opens and sets the tone: delicate bass and brushes, a plucked acoustic guitar, and a raw feel. Ryan Adams' 'In My Time of Need' has the most moving melody and lyrics, while Natalie Merchant's 'Motherland' adds austerity. Steve Earle, Joe Henry and Caitlin Cary contribute, and two standouts come from Gillian Welch and David Rawlings: the narrative ballad 'Caleb Meyer' and 'Elvis Presley Blues' (in which sincerity wins over artifice). The producer is Mark Spector, but could be Daniel Lanois: not so much Spyboy as Time Out of Mind.
Randy Newman's Bad Love was his best album in years – and also his worst selling. So the songwriter did the obvious thing, he ditched his record company. The Randy Newman Songbook Vol 1 (Nonesuch) is like a chamber recital, a studio run through of Newman's favourites ('Short People', his only hit, isn't included). Interspersed among the classics from albums such as Sail Away and Good Ole Boys are Americana minuets from his movie scores (among them the moving Ragtime theme). Newman is an anachronism: a piano-based songwriter with links back to Stephen Foster, stopping off at Fats Domino's house on the way. This is a superb, intimate introduction to his work, more sophisticated than his live album from 1970, and without the distraction of any between-song patter. 'Louisiana 1927', 'Marie' and 'I Think It's Going to Rain Today' are among the saddest – and most beautiful – songs ever written. The self pity of the latter's "Tin can at my feet / think I'll kick it down the street' gets me every time.
Harold Arlen is my pick as the greatest songwriter in the generation before Newman, not Gershwin, Berlin, Kern or Porter. Who? I was embarrassed when I realised so many of the greatest blues-based pop songs were by the same man: 'Stormy Weather', 'Blues in the Night', 'One for My Baby', 'Come Rain and Come Shine', 'Over the Rainbow', 'Between the Devil and the Deep Blue Sea' … they've been covered by everybody from Louis Armstrong to Jerry Lee Lewis, Frank Sinatra to George Harrison. Stormy Weather (Sony Classical) is a tribute to Arlen's songs, produced by Hal Willner, so a warning is required. Willner is the musical polymath who indulged his fantasies with tributes to Disney songs (recommended) and Charles Mingus (hard work). Among the successes here are Debbie Harry's 'Stormy Weather' (a jazz lush, with a wink), David Johansen's Cab Calloway impression, Tom Waits with big swing band, and Sandra Bernhard being very respectful with 'Come Rain'. Arlen himself is heard on one number; he wouldn't pass his own audition.
After 70 years the Blind Boys of Alabama are an overnight success, so it must be time for a Christmas album. The genre can throw up classics (Clarence Carter's 'Back Door Santa'), novelties ('I Had Sex With Santa') or just make you throw up. As Elvis showed, gospel has the most likely chance of success. On Go Tell It On the Mountain (Real World) the Blind Boys have kept it simple and – shock – tasteful. Producer John Chelew organised a small combo including John Medeski, Duke Robillard and Danny Thompson on this set of standards, all sung with rich harmonies by the Boys. There are always guests at Christmas, but thankfully Sheryl Crow wasn't invited. Instead we get Solomon Burke, Tom Waits, Shelby Lynne and Me'shell Ndegéocello adding their voices to the Boys rich harmonies. Playing Mary is the goddess of gospel, Mavis Staples; Jesus must be George Clinton.
<![if !supportEmptyParas]> <![endif]>
<![if !supportEmptyParas]> <![endif]>
<![if !supportEmptyParas]> <![endif]>
<![if !supportEmptyParas]> <![endif]>